The Wildcat Wood Fired Ovens are a great addition to any Outdoor area, whether you're installing it onto a permanent bench top or you want the versatility of moving the Oven on the trolley.
Here we have a purpose built bench complete with sink, food preparation utensils and wood stack. The stainless steel finish of the Oven matches perfectly with the stainless bench top. Easy to clean and looks great too. The Wildcat 6000 Wood Fired Oven has been thermally tested to install against a non-combustible wall and sit 50mm from a combustible wall at the back and 300mm from the sides. It can also be flued through the ceiling just give us a call to discuss measurements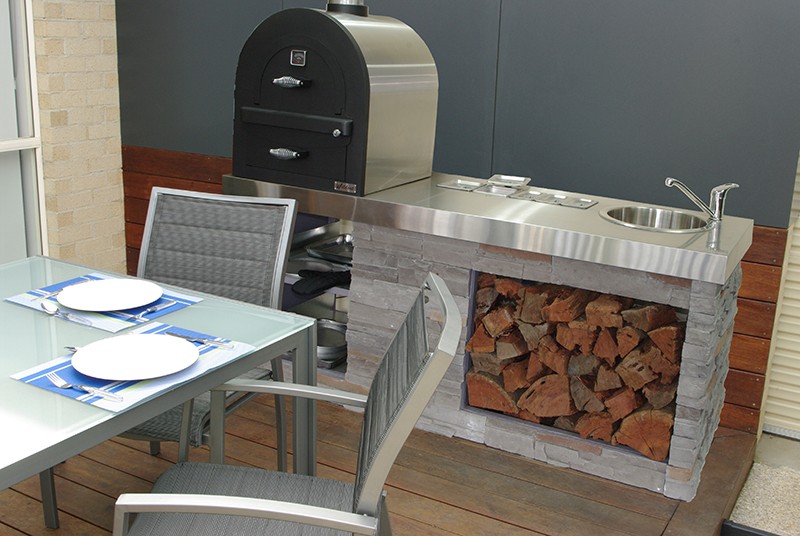 If you want the versatility of moving your Wildcat oven then our Trolley is perfect for you. It is made from quality steel and has lockable castors for you to wheel into place for cooking and wheel away for storage.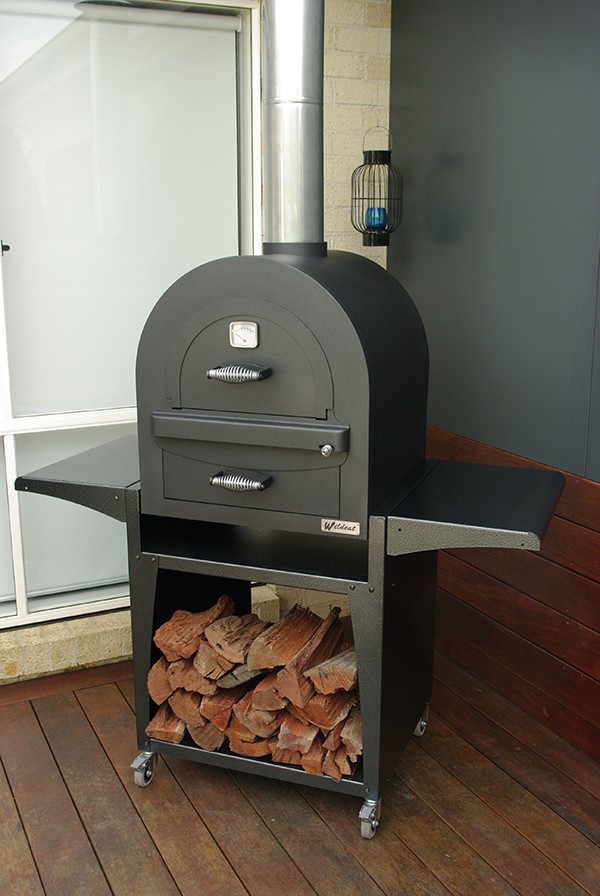 The side tables simply clip off and can be stored beneath the oven. If you remove the flue you can see it comes apart in three pieces, the 2 lengths of flue and the cowl. The 2 flue parts store perfectly inside the oven and by removing the firebox door pins you can store the cowl in the firebox. Now you can place the cover over the whole oven and leave it until you want to cook again or if you are going on an extended holiday it will keep it clean and protected until you return.