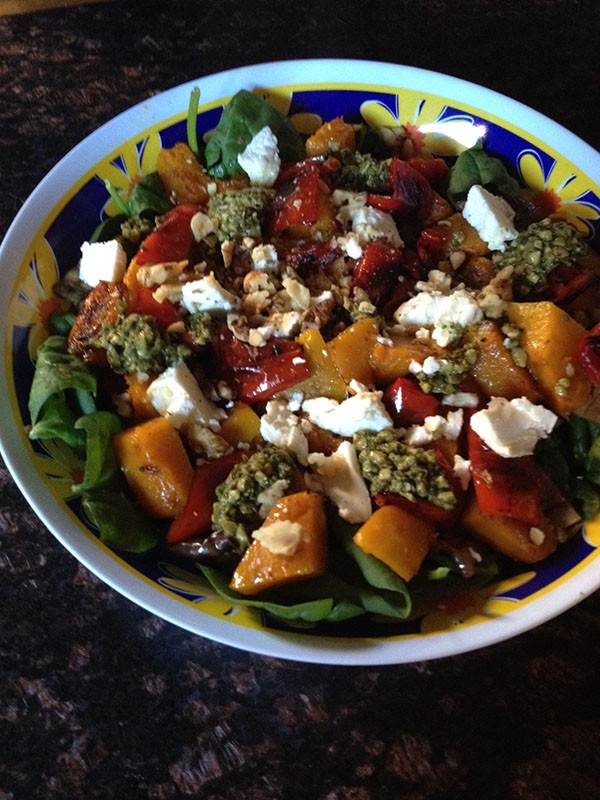 1 Kg Pumpkin, peeled & cut into bite sized chunks.
1 Red Capsicum, deseeded & cut into strips.
½ Medium Eggplant (Sliced)
Place in your baking dish, spray with Olive oil & place in your Wildcat Oven
at approx. 220oC for 25 minutes, turn and cook for a further 25 minutes.
Remove and cool.
1 Punnet of Baby Roma Tomatoes.
Place in a separate tray and bake for 20 minutes. Remove and cool.
3 Cups Baby Spinach
¼ Cup Chopped Walnuts
½ Tub of Basil & Cashew Pesto
¼ Cup Goat Cheese crumbled
Drizzle of Olive oil
In a large salad bowl, place Baby Spinach, toss with a small amount of Olive oil.
Add all the cooked ingredients on top, then dress with the Pesto, Walnuts and Goat Cheese.
Drizzle with Olive oil.
A great meal in itself or serve with fresh crusty bread.