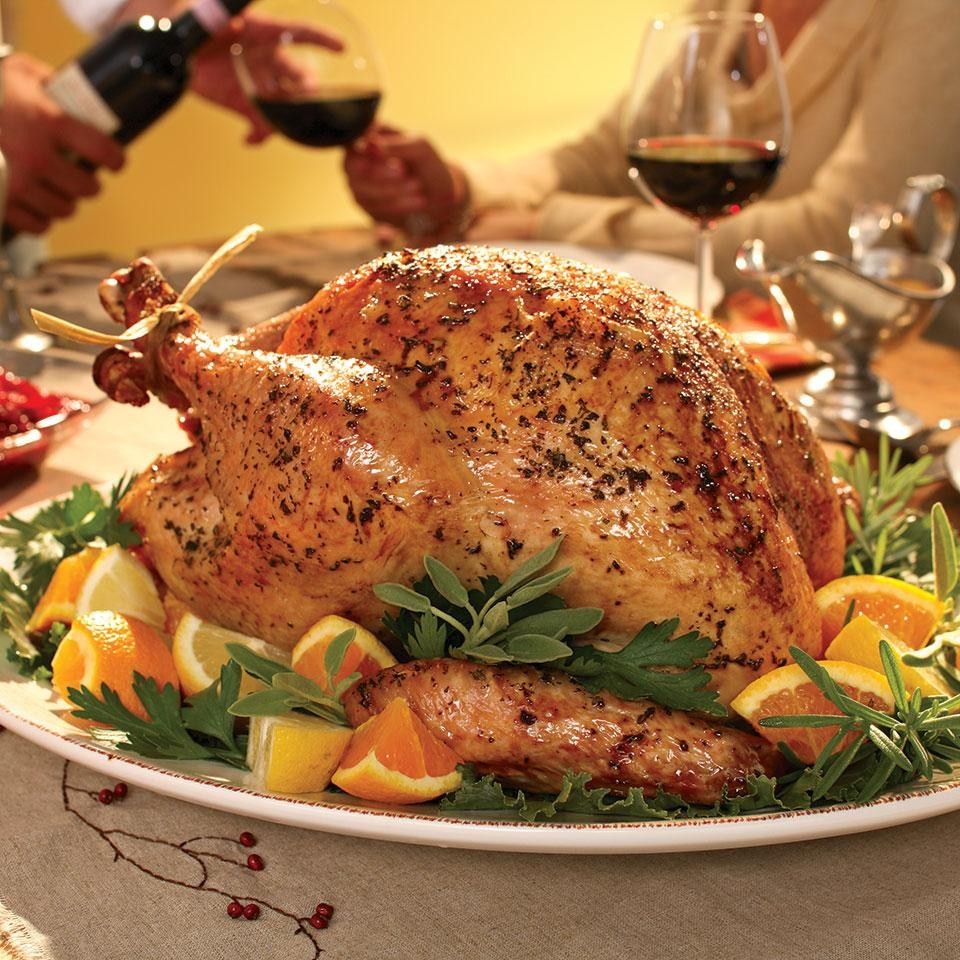 250g Unsalted Butter
1 Lemon Zested & Juiced
1 Tsp Chopped fresh Thyme
Fresh Turkey 3-4 Kg
Sea Salt
Freshly ground Black Pepper
1 Large bunch of Thyme
1 Whole Lemon Halved
1 Spanish Onion quartered
1 Garlic Bulb halved crosswise
Preheat your Wildcat Oven to 300oC (this will cool slowly as you cook)
Melt butter in a saucepan. Add Lemon zest & juice & 1 tsp Thyme Mix & set aside.
Take the giblets out of the Turkey , wash & dry the cavity & outside of the Turkey.
Place Turkey in a large roasting pan, Liberally Salt & Pepper inside the cavity of the Turkey.
Stuff the Turkey with the bunch of Thyme, halved Lemon, Spanish onion & Garlic halves.
Brush the outside of the Turkey with the melted butter and season with salt & pepper.
Tie the legs together and tuck in the wings to the side of the body.
Cook for approximately 1 hour, baste & turn if necessary. (Add more small pieces of wood to the fire at this stage
to keep the temperature up above 230oC)
Cook for a further 1 hour, baste & turn again if necessary.
Keep an eye on the temperature and add wood as necessary, remembering the best heat is from hot coals.
Cook a further 1/2  – 1 hour
The Turkey is cooked when the juices run clear when cut between the leg & the thigh.
Remove from oven, cover with foil and let rest for 20 minutes before carving.
Serve with your favourite gravy and cranberry sauce.