Free Pizza Recipes and other meal favorites to Download
Download our free cookbook with some of our favorite tasty and healthy recipes!
Start making tasty and healthy meals at home by downloading our FREE Recipe ebook Volume 1.  This is your ultimate resource for cooking using your Wildcat Pizza Oven. Whether it's a steak meal, dessert recipes, bread recipes, or your favorite pizzas, we have you covered! Just click the button above and start downloading the pdf cookbook. Get cooking and start your meal plans today!
For a full list of Wildcat Pizza Ovens, please visit our Ovens page.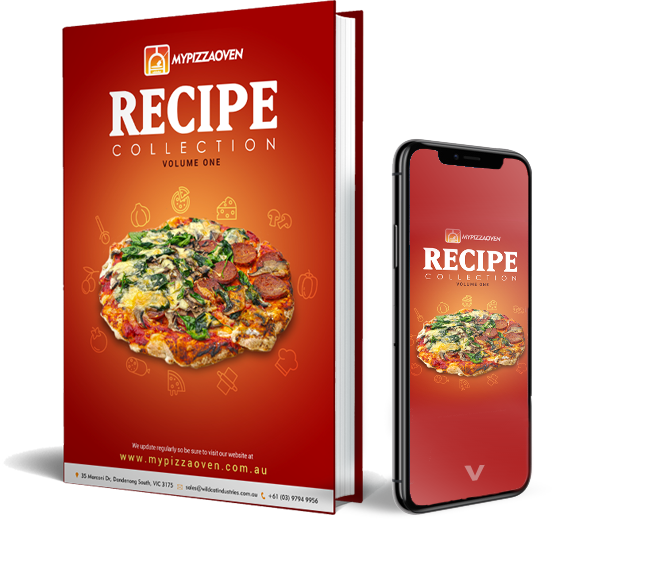 DOWNLOAD THE RECIPE NOW!
Enter your email address below to start downloading the recipe!
Get up to 25% OFF on all MyPizzaOvens!
Call us now! +61 (03) 9794 9956 35